AVANTI Classic Rolling Pin
by

Avanti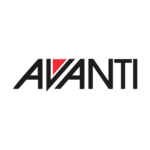 $19.95
The Classic Rolling Pin is designed to measure 50cm in length making it more convenient to evenly flatten out dough or pastry for a smooth surface.
The classic style makes free-rolling even easier for bakers as they don't have to apply as much pressure as the normally would. Its 43cm x 6cm, just wipe to clean and is free rolling making it easy.
In stock
You may also like…
Mason Cash
The Baker's Spoon with Jar Scraper is ideal for beating, stirring and blending. This 3-in-1 utensil features measurements for 1 tablespoon, 1 teaspoon and 1/2 teaspoon on the spoon head and a silicone jar scraper and spatula on the handle. The Mason Cash Innovative Kitchen range has been designed to offer multi-function to home bakers and cooks to give perfect results every time.