Kilner Storage Jar with Grater Lid 500ml
by

Kilner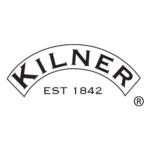 $23.95
Whether you are grating your favourite cheese, a spice blend for cooking or a slaw for lunch, this Grater Jar Set is functional and easy to use.
This set includes a Kilner 500ml jar with their iconic clip top lid, a sealing ring and a grater attachment.
The grater attachment also works perfectly on the Kilner Clip Top Jars in 500ml, 1L, 1.5L and 2L versions.