AVANTI Oslo Square Glass Teapot 1000ml
by

Avanti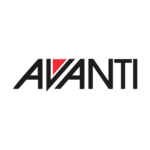 $25.95
Merging form and function, the Avanti Oslo Square Glass Teapot is beautifully crafted in a unique square shape that is durable yet stylish.
Carefully constructed from durable glass, this gorgeous BPA-free teapot comes with a stainless steel infuser for you to easily brew aromatic tea blends or tisanes for a lovely tea session in the afternoon.
The Avanti Oslo Glass Teapot with its unique square shape is a sleek and modern teapot that is perfect for brewing and serving all types of tea. Elegant, it is crafted from heat resistant borosilicate glass that offers a crystal-clear finish that lets you visually enjoy the rich colour as the tea brews. It features a stainless steel infuser that ensures maximum infusion of your favourite loose tea and can be removed for steeping teabags. The large lid opening makes filling with boiling water simple and safe and the spout has been specially shaped to prevent drips when pouring.