Kilner Glass Facetted Clip Top Jar 950ml
by

Kilner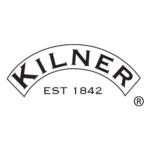 $14.95
The Kilner® clip top range features a distinctive facetted design reminiscent of a bygone era. Whether you choose to store dried, preserved or pickled food, the distinctive iconic Kilner airtight clip system is designed to keep foods fresher for longer.
Care & Use: Dishwasher Safe, Do not pour boiling water directly into your jars/bottles, Wash before first use. measurements: Width: 110 mm, Height: 180 mm, Length: 140 mm.
In stock
You may also like…
Whisk & Pin
Here at Whisk & Pin HQ, we're often found staring dreamily at our sun-kissed Queensland Mango like love-struck teenagers. Hardly surprising, if you've tasted it you'll know what we're talking about. The revered Kensington Pride Queensland Mango, with its intense rich flesh and large pip, is without a doubt, the most amazing Mango grown in Australia and, like a gorgeous vintage Shiraz vine, its juiciness is unsurpassable. Grown north-west of Mackay, the Mangoes are picked when they're perfectly ripe and air dried on the same farm with absolutely no preservatives, chemicals, sugar or oil added.
Our sun-kissed Mango is absolutely bursting with sunny Queensland deliciousness and makes a gorgeous addition to any cheese platter - is a stunning low-fat healthy snack - delicious mixed through creamy yoghurt or popped on top of a few scoops of delicious gourmet ice-cream - or why not impress your friends and dip them in melted Belgian chocolate? With our sun-kissed Mango, the possibilities are endless.
Mango Season Update
Due to scarcity of supply we have temporarily removed the Mango 1kg option. The new season of Australian mango is estimated to be ready in August this year.
Whisk & Pin
Rated 4.67 out of 5
$

25.00
Whisk & Pin Mountain Granola is exactly how toasted muesli is meant to be: crunchy, moreish and sweetened with just the right amount of Blue Mountains Honey. It is packed full of almonds, toasted rolled oats, triticale, pepitas, cranberries, sultanas, linseeds and apricots and is a fantastic start to everyone's day.
Enjoy Mountain Muesli throughout the day – as a sustaining, wholesome breakfast; or sprinkled over yoghurt for a healthy lunch; as a delicious topping for fruit crumbles or simply nibble straight from the pack.