Kilner Storage Jar with Juicer Lid 500ml
by

Kilner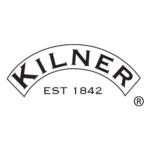 $23.95
Perfect for storing freshly squeezed citrus straight into the jar to be consumed or added to a recipe later.
This set includes a Kilner 500ml jar with their iconic clip top lid, a sealing ring and a juicer attachment.
The juicer attachment also works perfectly on the Kilner Clip Top Jars in 500ml, 1L, 1.5L and 2L versions.