Cabonne Honey Stringy Bark 400g
by

Cottesbrook Honey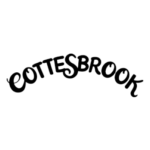 $14.00
Stringy Bark honey is a stronger, darker honey which is the honey of choice for many people, with a complex sweet/savoury aroma. It is very good for cooking with – extra flavor and it froths naturally when heated. it is a weighty, heavily textured honey which is intensely aromatic and perfumed, laden with the scent of blossom.
Seasonally Unavailable
You may also like…
Williamson Tea
Fresh black tea picked from beside the forests that border Kaimosi infused with juicy peach.
Forest edge teas seem to have a distinctive strength and character that pairs well with our bespoke oil of Bergamot to make our Earl Grey and Duchess Grey teas, as well as our other flavoured tea varieties.