Ingredients
Australian Manuka honey 88%, dried strawberries 12%.
Allergen Advice
Should not be consumed by children aged 1 and under, or by people with an allergy to honey or bee products. This product may contain a small amount of bee collected pollen.
Product Directions
Store in a cool place below 22°C.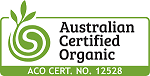 Nutritional Panel
| Serving size 10g | Average per serve | Average per 100g |
| --- | --- | --- |
| Energy | 123kJ | 1230kJ |
| Protein | 0.03g | 0.3g |
| Fat, total | 0g | 0.0g |
| - saturated | 0g | 0g |
| Carbohydrate | 7.17g | 71.7g |
| - sugars | 7.17g | 71.7g |
| Sodium | 1mg | 13mg |