Beeswax Wraps Pantry Pack
by

Beeswax Wraps Australia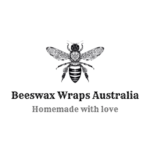 $44.95 – $59.95
A best seller that is a perfect pack to get you started. Top up your supply or to give as a gift.
Beeswax Wraps are the most amazing eco- friendly alternative to plastic wrap in your kitchen. Keep your food fresh and reuse your beeswax wraps again and again.
Repairing & Caring
Repairing and caring for Beeswax Wraps is easy.
Wash with
Cold water
Mild hand soap
Let dry completely prior to next use
Use cold water and wash as you would wash your hands. Hot water can damage your wax.
Lather both sides with mild hand soap and Hang or pat dry with a tea towel. Hot or oily foods should be avoided, as they can shorten the life of your wraps. They are not intended to be used for raw meat.
Our wraps are super strong, but washing by hand is the way to go. Dishwashers, washing machines, and microwaves can cause permanent damage.